24/7 Dashboard Access
Receive real-time email alerts for all transactions, track the performance of your products, monitor your registrations, and manage your products 24/7 via your mobile optimised dashboard.
Sign-on made simple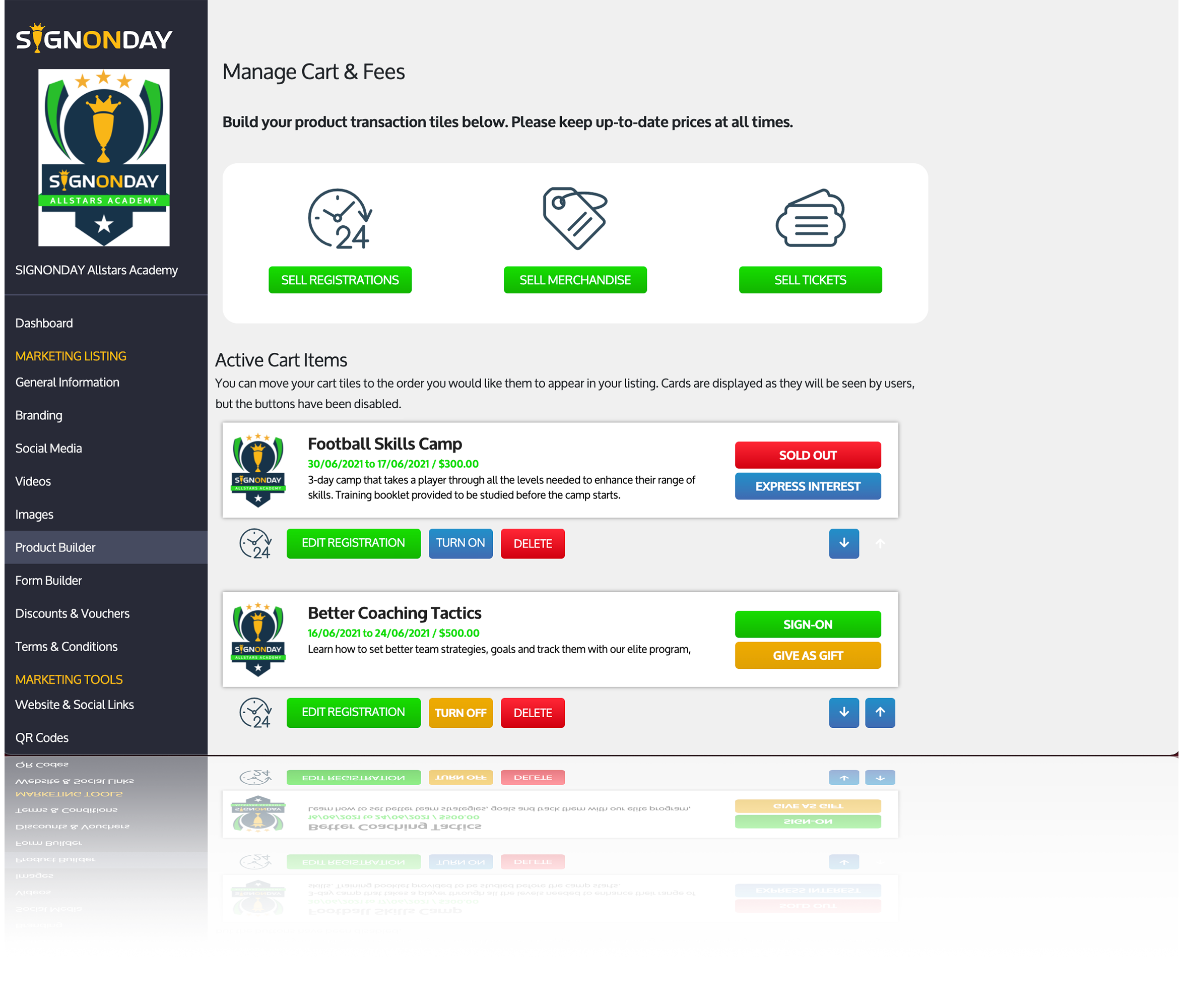 Product Builder
Create products to sell registrations, merchandise, and tickets.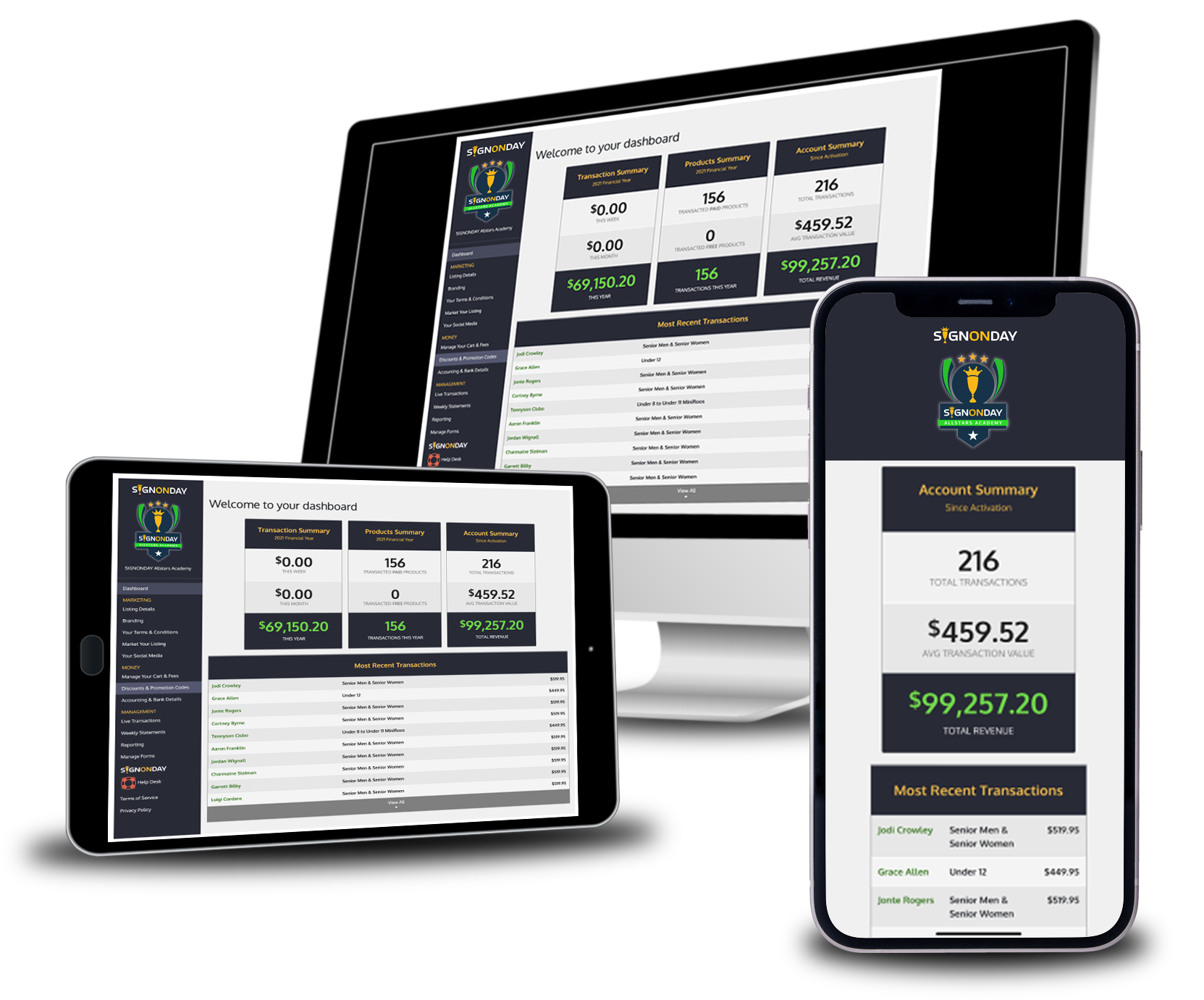 Mobile Optimised
Access, edit, and view data on your mobile optimised dashboard 24/7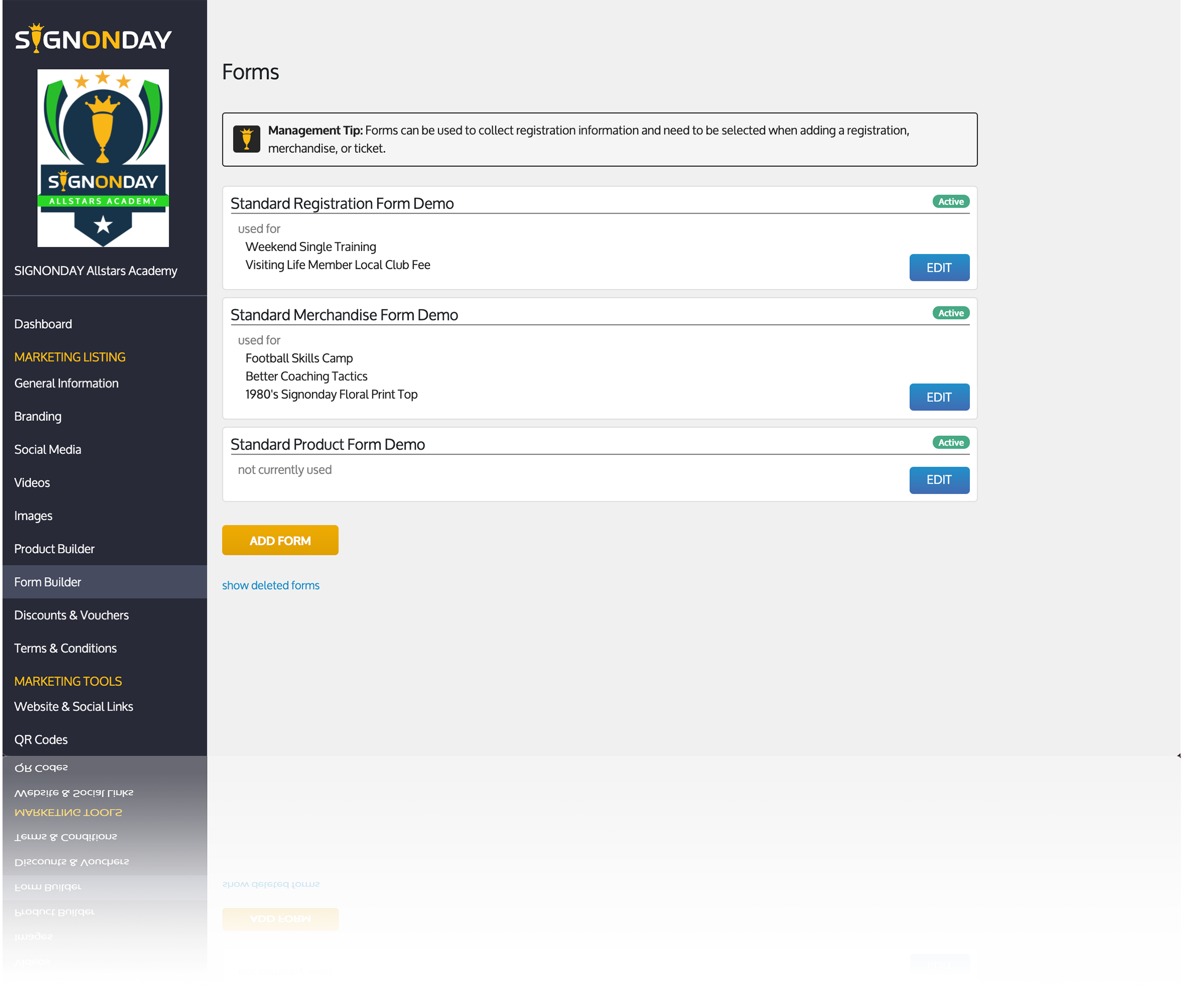 Form Builder
Build your own customised forms to collect the data and documents you need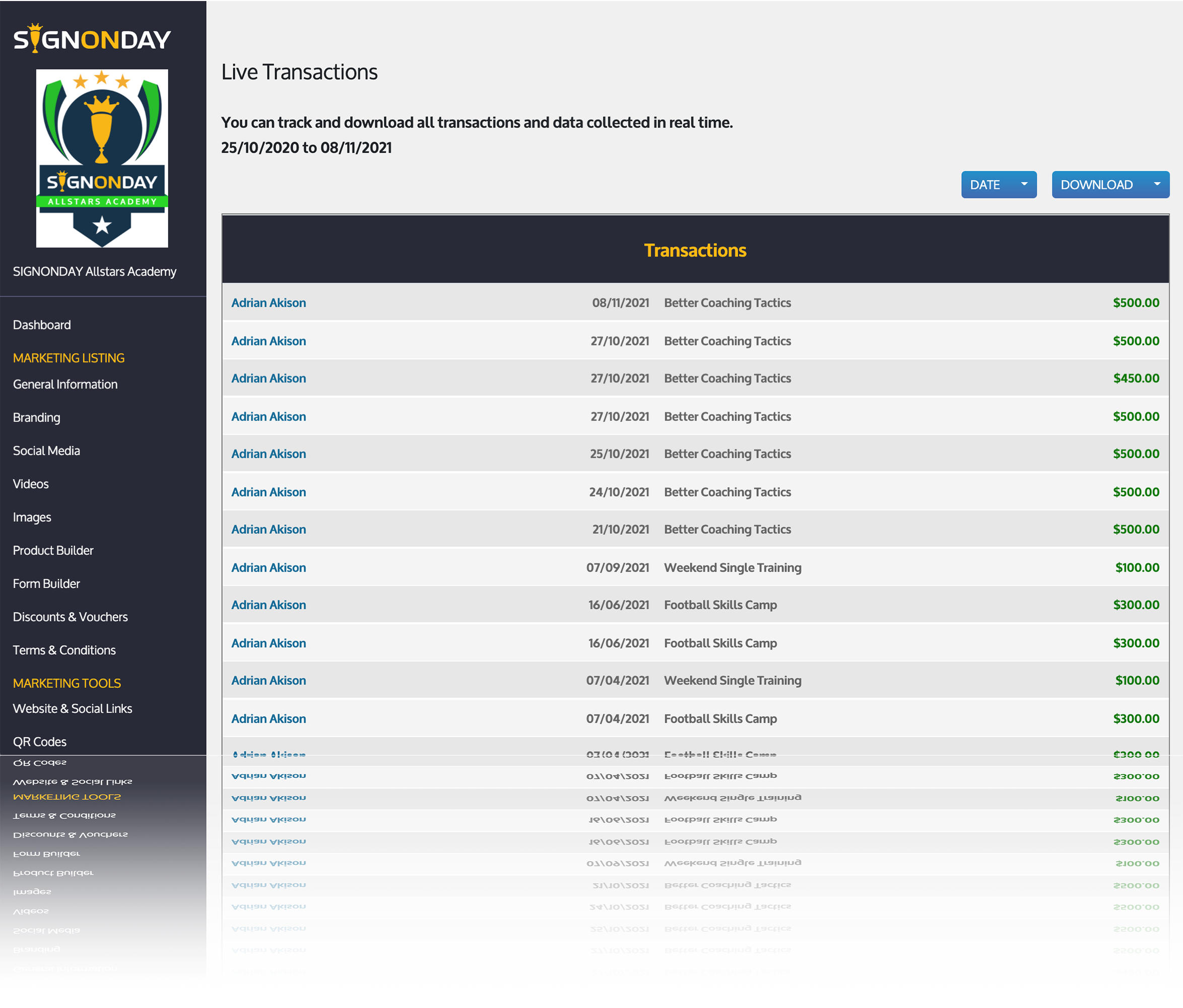 Participant Information
View all your Participant data and reports in one place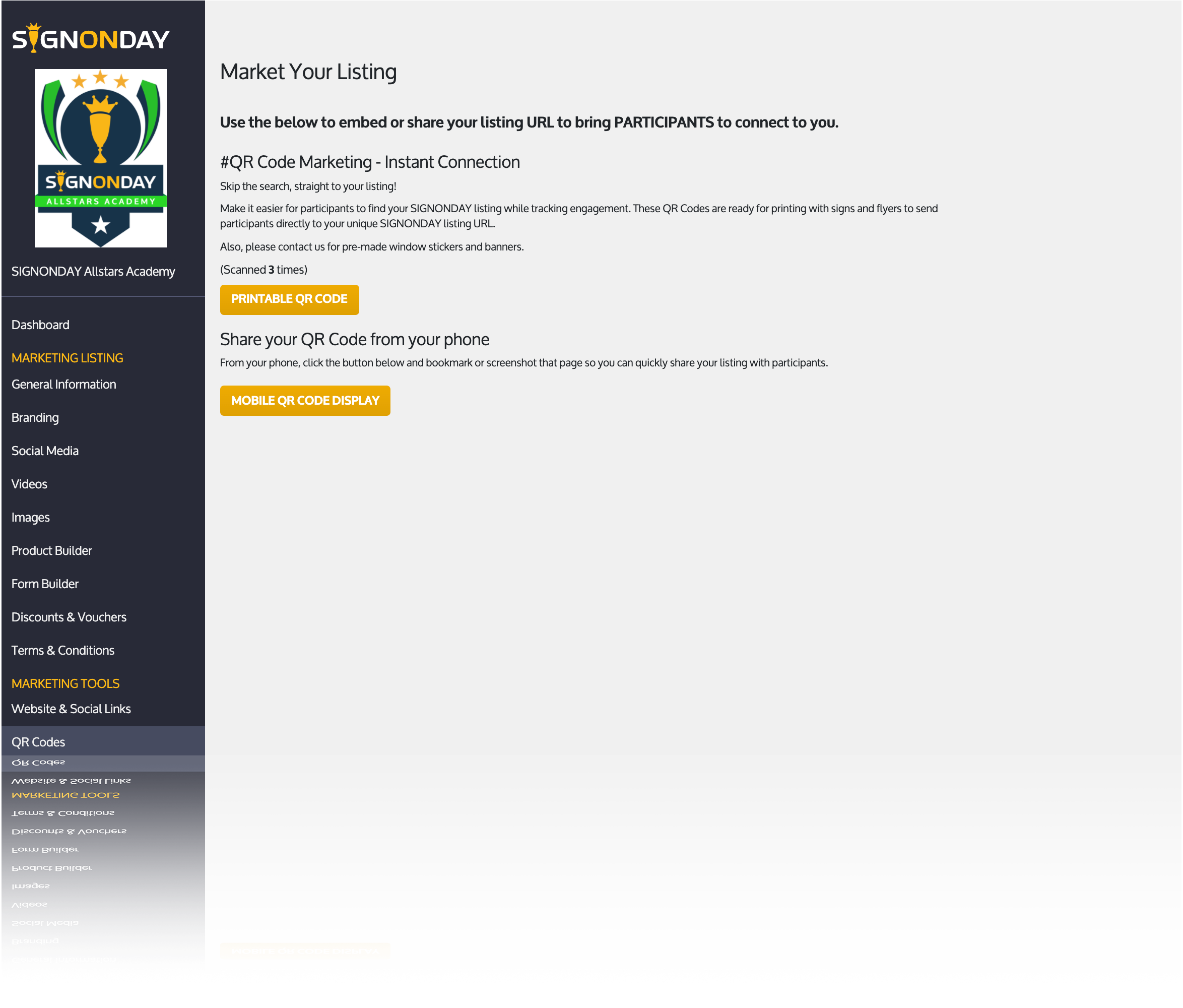 Marketing Tools
Access email and QR code marketing tools to drive participants to your listing.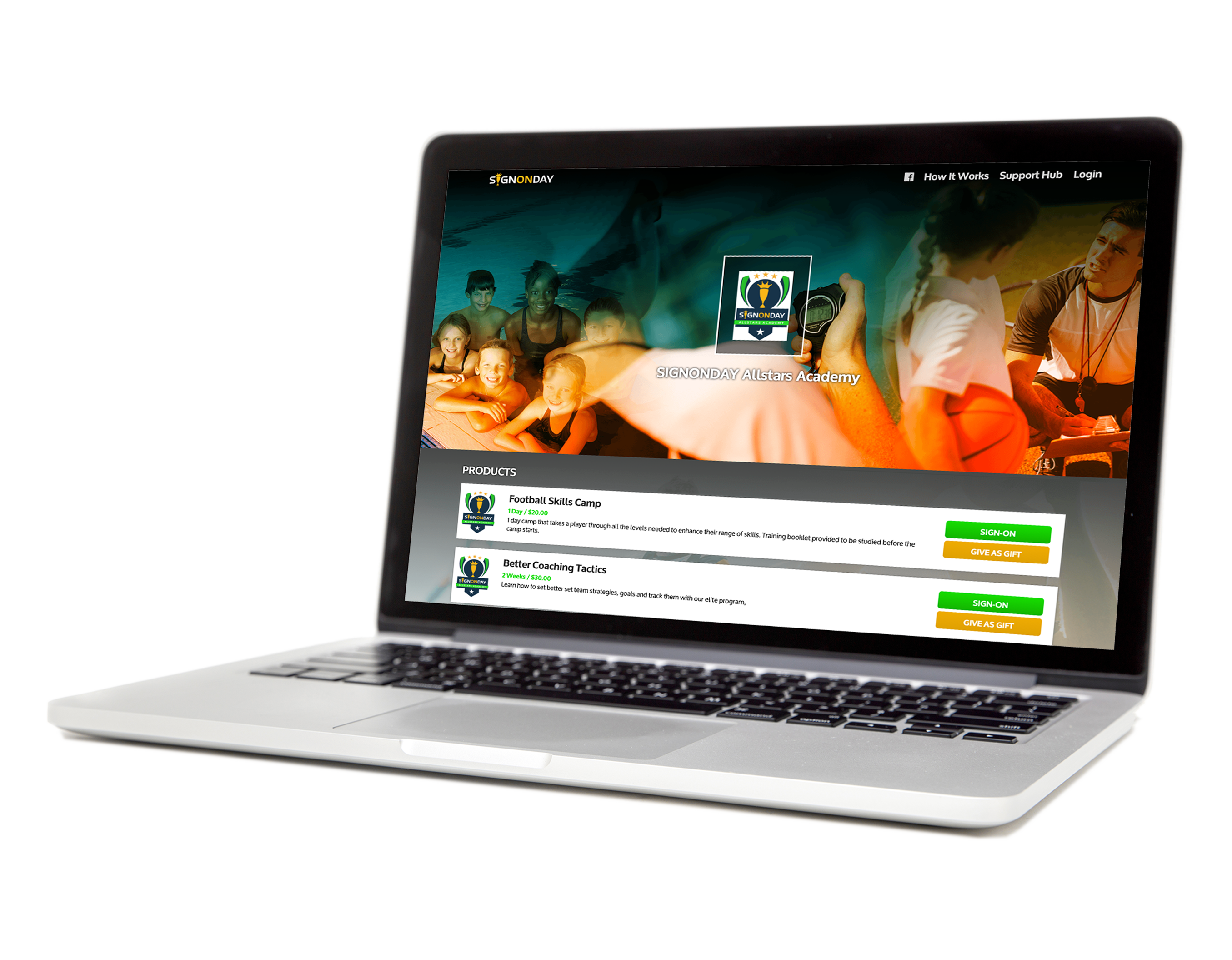 Listing Builde

r
Upload images, videos, club information and supporting documents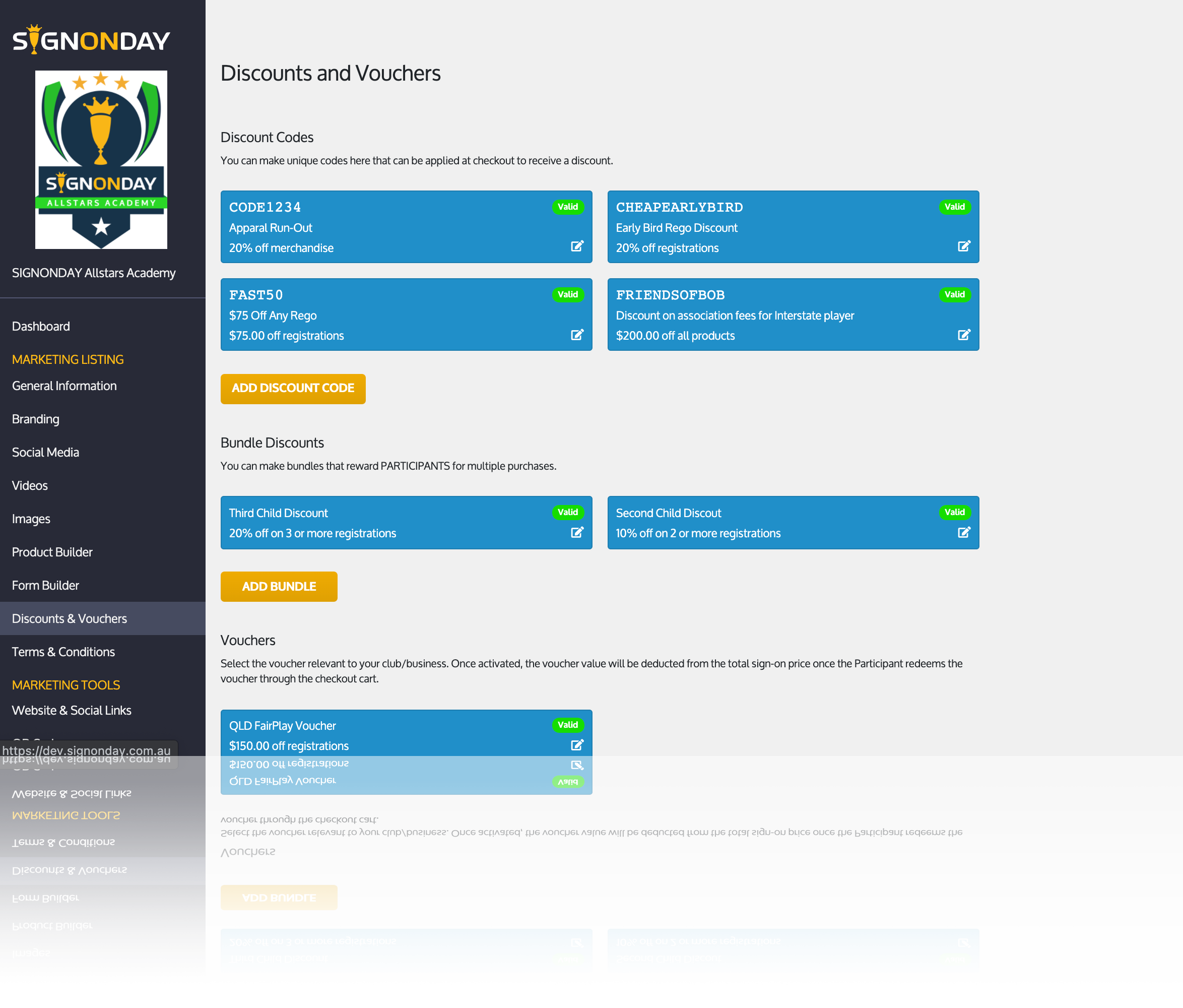 Discounts & Vouchers
Customise your own unique discount codes, family bundling and activate vouchers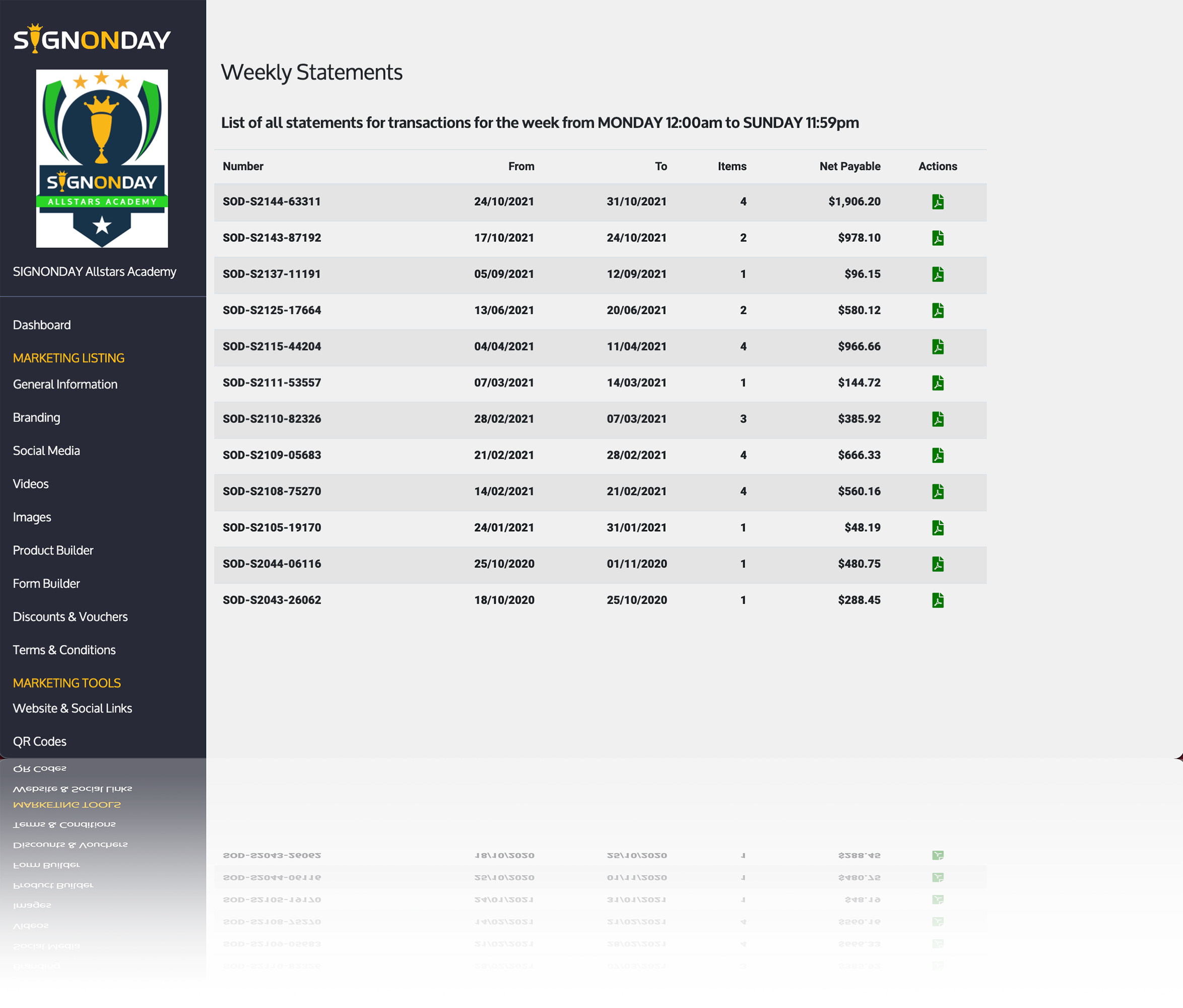 Finances
View transactional dashboards, reports and export CSV/Excel data