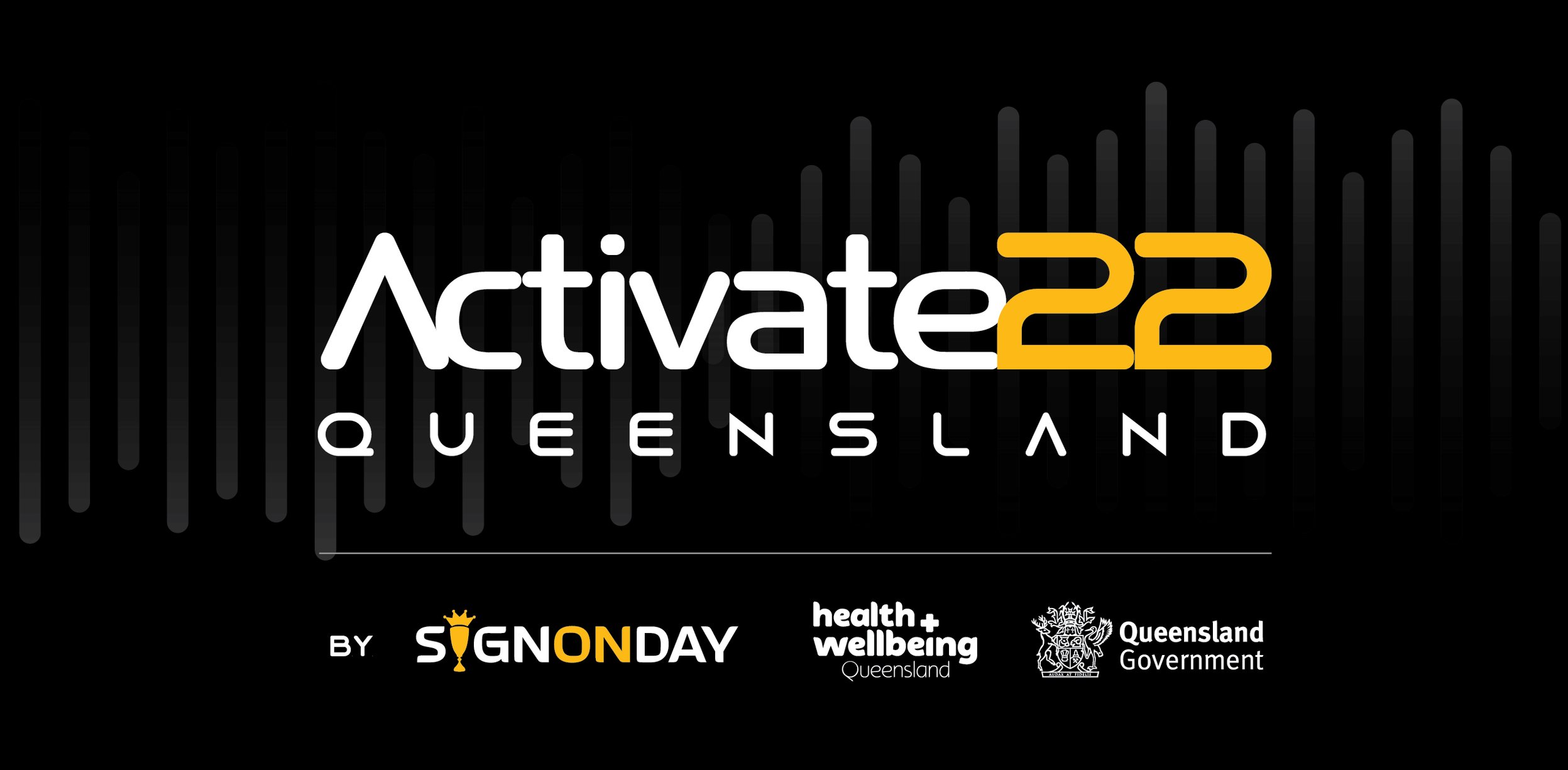 SIGNONDAY ACTIVATE22 - PRIORITY TO QUEENSLAND SPORT, FITNESS & RECREATIONAL BUSINESS
What is ACTIVATE22
As Partners with the Queensland Government, SIGNONDAY has focused its resources for 2022 (via Activate22) on the sport, fitness, and recreational providers exclusively in Queensland. DTIS in collaboration with Health and Wellbeing Queensland has proudly funded SIGNONDAY to engage Queensland businesses to utilise our tailored sport-oriented technology and improve the capacity for small, medium, and large sporting businesses across the state.
The ActiveKIT initiative is a call to action to 'shift the dial' on investment and drive physical activity participation in Queensland. ActiveKIT is supporting innovative solutions like Signonday, that contribute to improving participation rates across Queensland and improving the Industry's workforce capacity and capability and the financial health of organisations. The ActiveKIT initiative is being delivered by DTIS in collaboration with Health and Wellbeing Queensland.
We encourage you to book your online 1-on-1 demonstration of SIGNONDAY's powerful marketing platform - a unique sports, fitness, and recreation-focused product.
SIGNONDAY facilitates money, marketing, and time-saving features, changing the way you can do business online.
Australia's #1 marketplace for sports, fitness & recreation activities
Check out our key features and find out more about
SIGN

ON

DAY